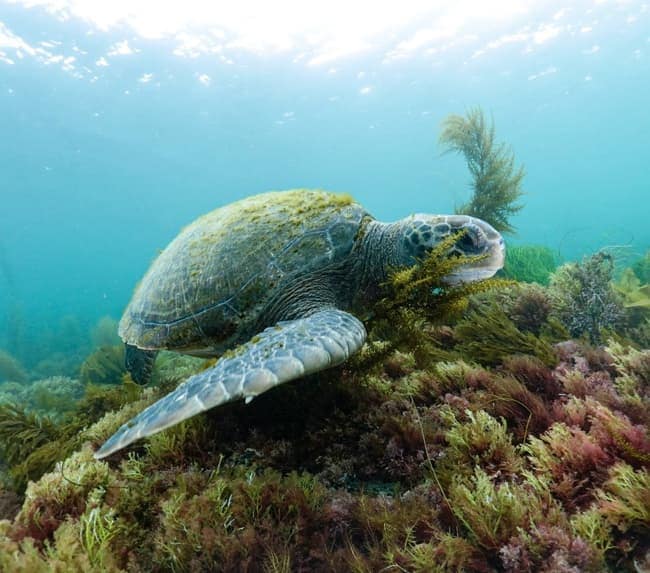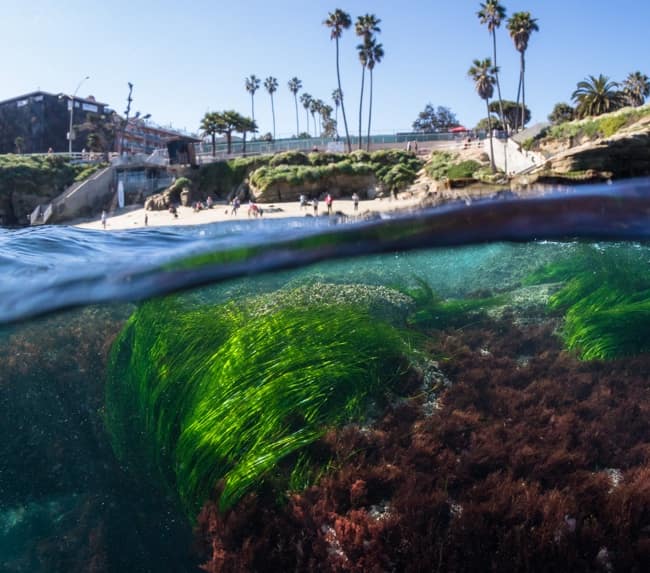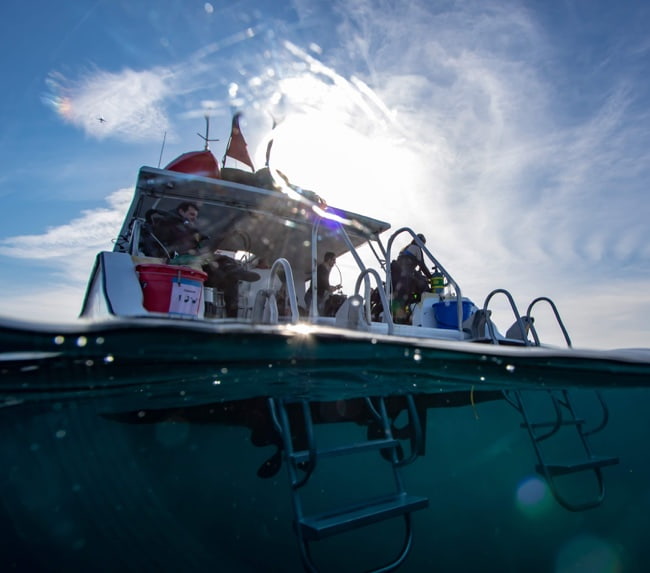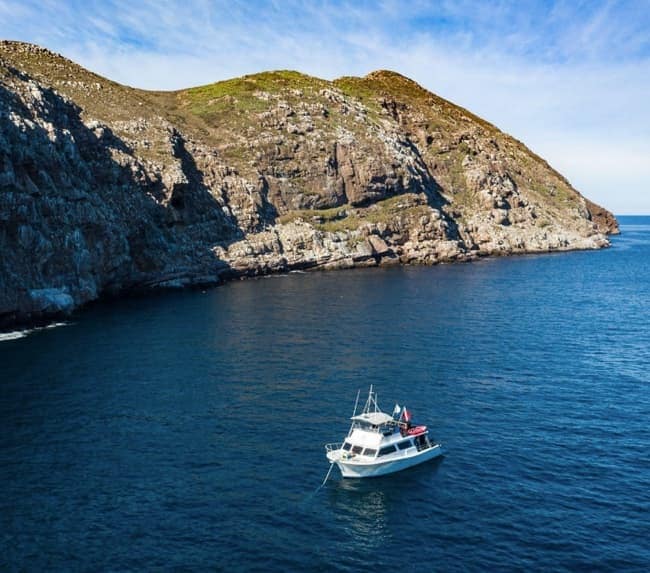 A hidden San Diego adventure no one else offers
Ready to include a hidden gem in your San Diego bucket list?
When joining a snorkeling tour off our boats, we'll drop you off as close as possible to the sea-action, assist you in and out of the water, and help you cozy up onboard while you head to a second (completely different) snorkeling site.
Plus, you might very well get rewarded with a pocket wildlife watching cruise on your way to and from the snorkeling sites.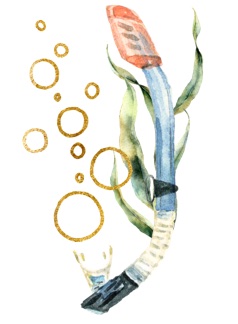 THE ONLY SNORKELING SAN DIEGO CHARTER INCLUDES:

SCUBA TOUR GUIDE
Your tour guide will be an ocean savvy scuba diver

SNACKS & BEVS
Enjoy complimentary light snacks and beverages

RENTAL GEAR
Wetsuit, fins, mask, & snorkel (free on private charters)
SNORKELING SAN DIEGO HIGHLIGHTS:
"Fulfilled my dream of diving with sea lions! The boat is very nice, snacks, lunch. Everything is amazing, I highly recommend it!
- Joy Augusto
Google Review
Snorkeling Public Charters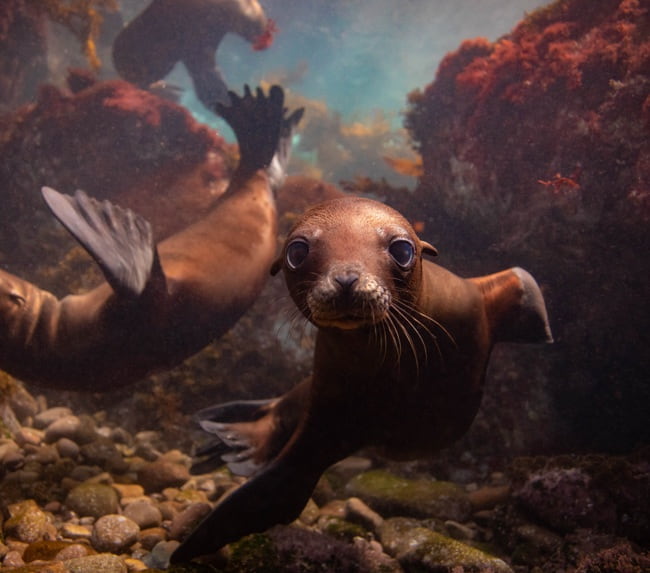 💡 Coronado Islands, in Mexico, is the best place around San Diego to snorkel with sea lions. They're 99.9% guaranteed!
Snorkeling Private Charters
RENT FULL BOAT (UP TO 24 GUESTS)
You let us know what you'd like to see on your snorkeling charter and we'll craft the whole experience to best meet your wishes.
rent full boat for a snorkeling charter starting at:
$83/guest
La Jolla: 5 hrs (40min boat ride each way)
Coronado Islands: 7 hrs (1h 40min boat ride each way)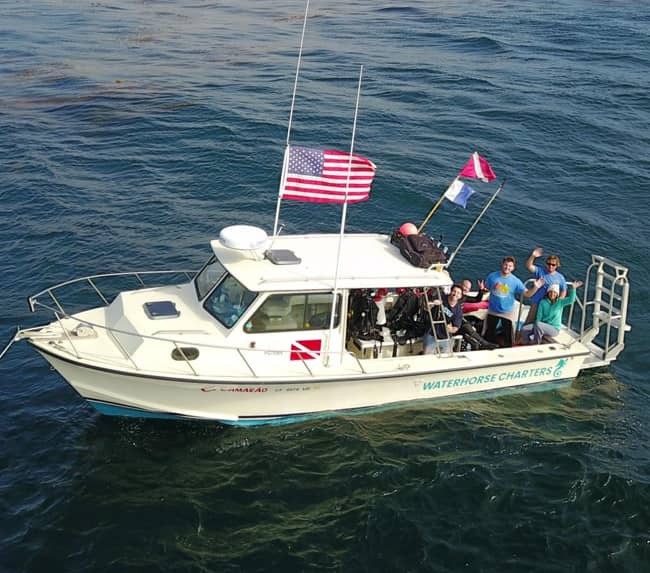 La Jolla: $699
Coronado Islands: $1,399
La Jolla: $750
Coronado Islands: $1,499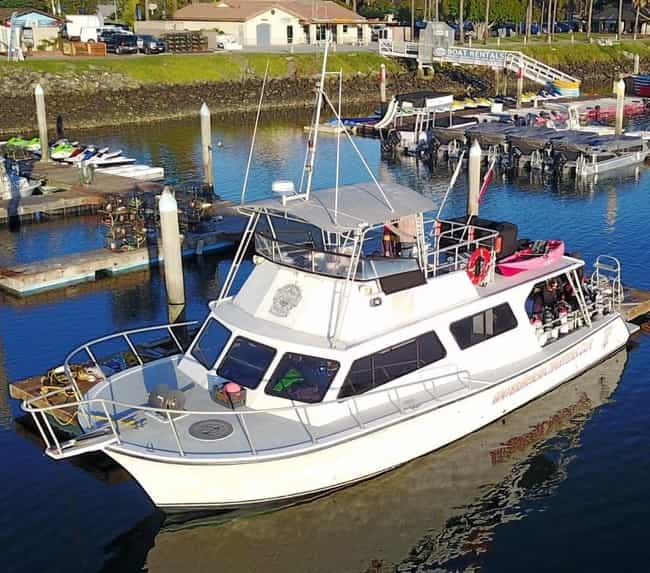 La Jolla: $1,999
Coronado Islands: $2,999
La Jolla: $2,099
Coronado Islands: $3,199
You'll need to pay a flat fee of $189 to reserve a charter
Your remaining balance is due upon check-in
Rates in USD are per charter and don't include 4% fees
Pay cash or check and we'll waive 4% fees
Nature works in unexpected ways, please come with an open mind and enjoy whatever it brings you 🙂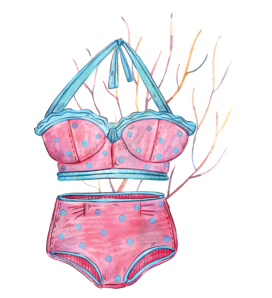 Prefer a Mission Bay party cruise instead?
Celebrate anything from a birthday to a bachelor/ette party on an easygoing captained Mission Bay cruise with your crew. Includes ice, coolers, and water toys. Pay per hour.