up to 18 divers/24 guests
The Humboldt is a scuba diver's dream dayboat. We dare to say the most popular San Diego dive boat.
Co-designed by one of Waterhorse Charters' founding fathers, our largest vessel is a prime example of Newton's acclaimed dive special model.
They are recognizably so safe that the San Carlos' Coast Guard only approved of a Newton 46' to sail through hurricanes.
Not to mention, Newtons are the main dive boat featured on the popular Art To Media Dive Maps.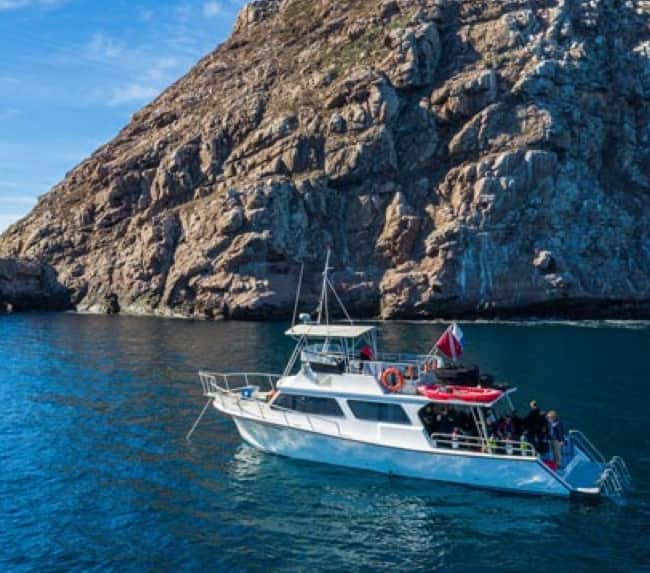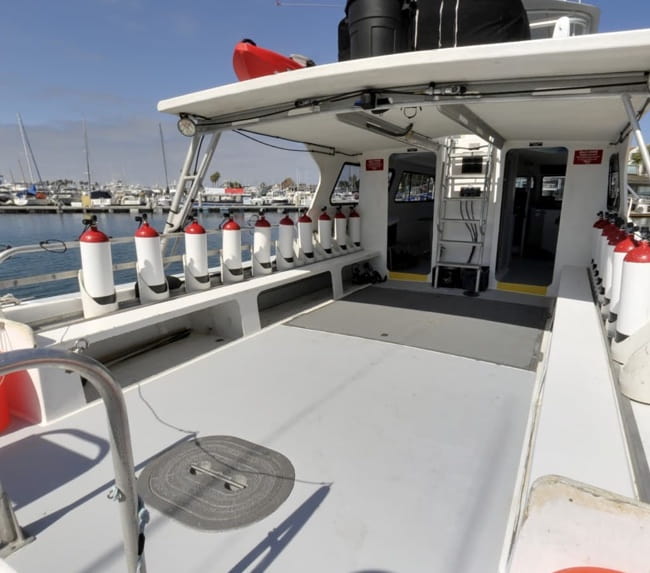 "The best day boat I've ever been on. Plenty of room to sit, eat, move around, store my camera and gear, full bathroom, and even little tables to eat or nap after the fun."
- Michelle Mason
Facebook Review
Meet Island Time, the ultimate 32' pontoon for your Mission Bay fun! With ample space to mingle, party, unwind, and entertain, it's perfect for groups of up to 12.
Once drifting in a Middle American freshwater quarry, Island Time longed to meet saltier waters. Lucky for her, a kind San Diegan came to the rescue, whisking her away and sprucing her up with love and care.
Now, join us as we transform Island Time into the floating island paradise of your dreams. Kick back, relax, and let's get to know this beauty together!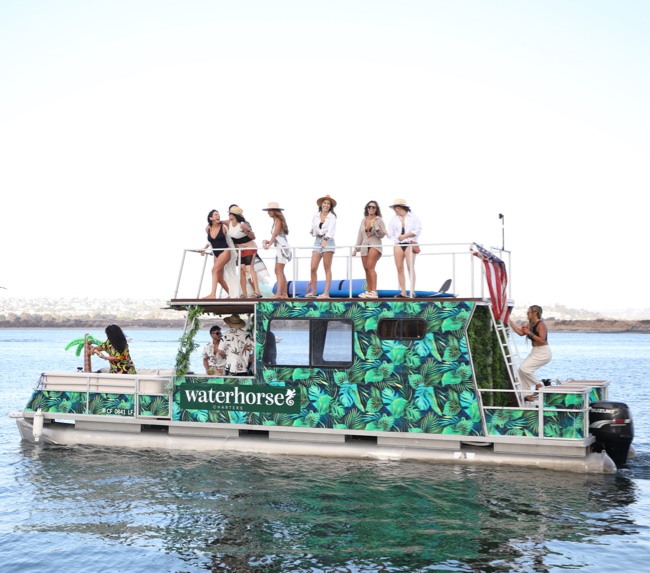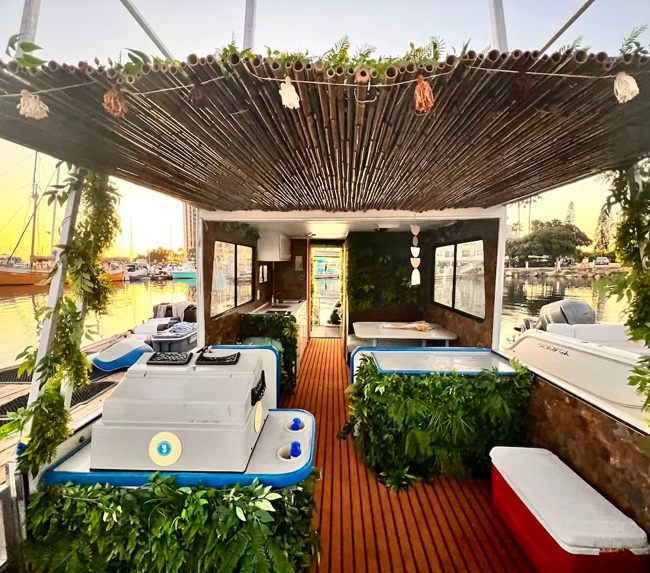 The Camarão, or 'shrimp' in Portuguese, is our versatile pilothouse.
Transplanted from North Carolina, where she started her life as a commercial fishing boat, Camarão was hauled on a trailer to the West Coast in exactly two and a half days.
After months of touchups, she became a mini-version of the Humboldt and a well-equipped craft for all the watersports we offer.
Perfect for smaller groups, she makes light-load trips possible even when there aren't enough people to run our bigger boat.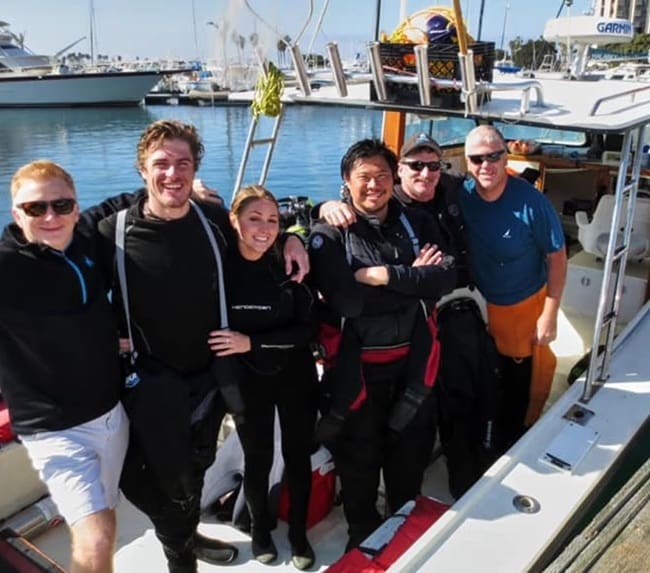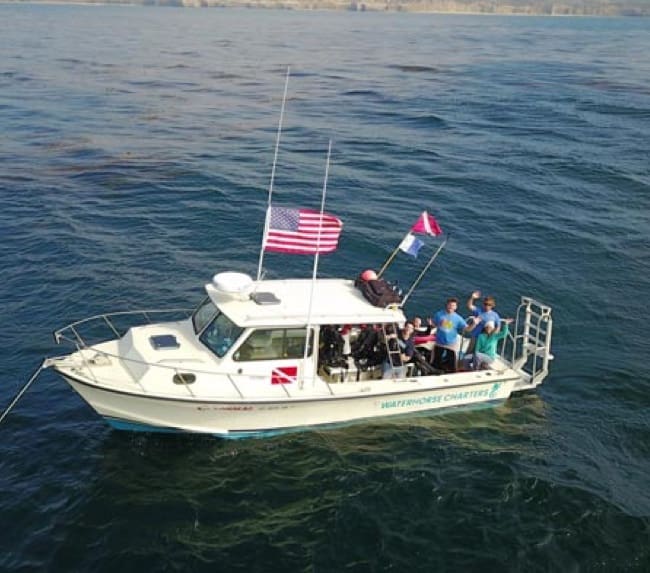 "With a boat that only requires 3 or 4 divers minimum, there are fewer cancellations."
- John Jones
Trip Advisor Review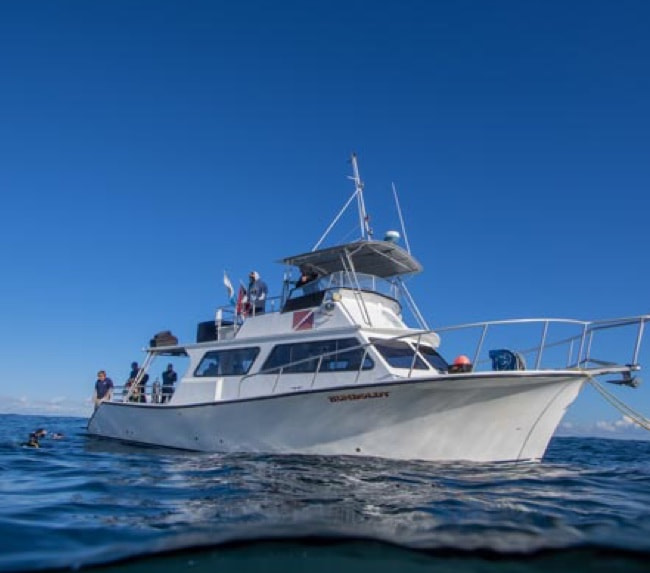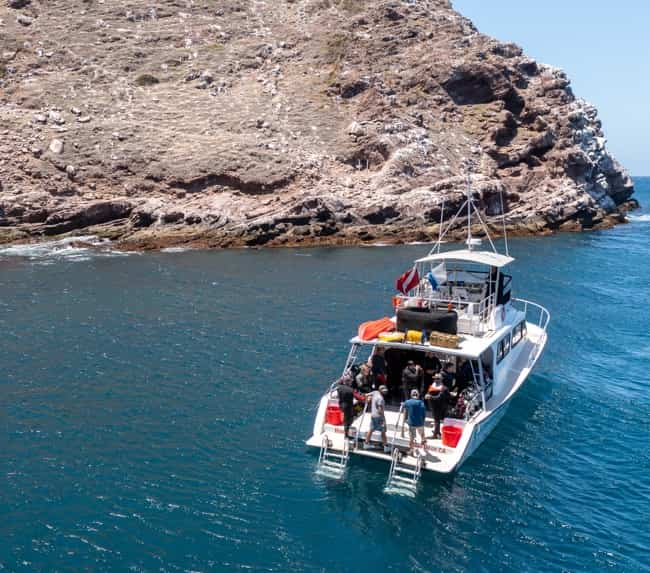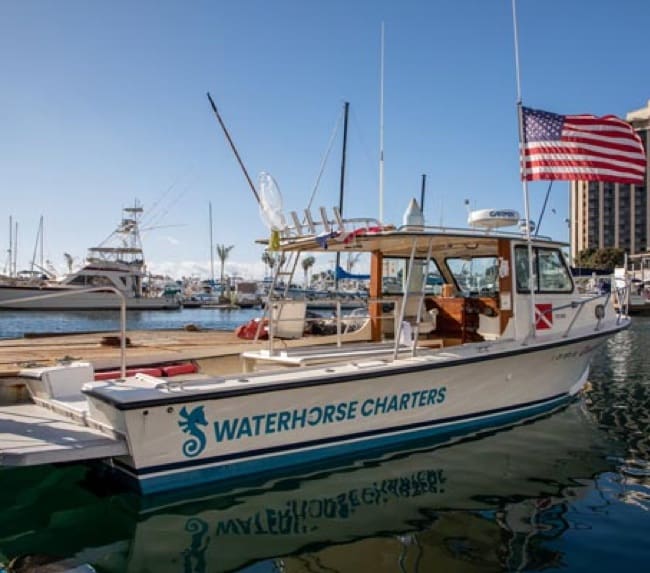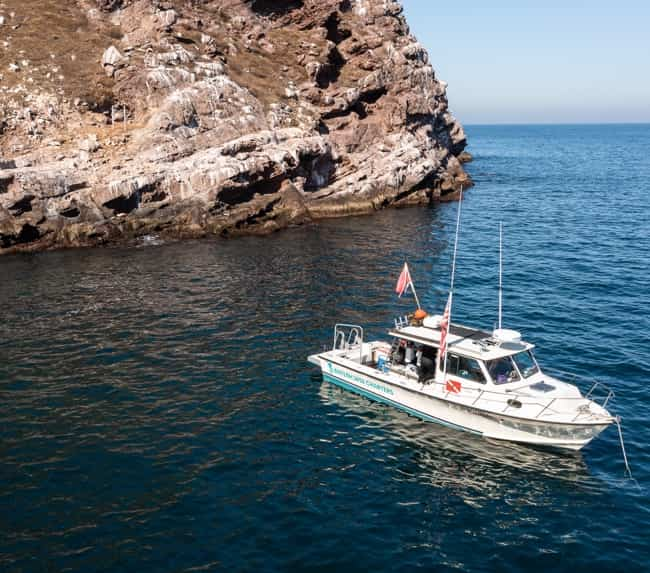 It's totally up to you to decide which boat fits your group's needs better. The main differences between the two boats are their capacity and some of their amenities (e.g. Humboldt has a hot shower and an inboard air compressor, the Camarão doesn't have either).
If your group size allows for it, we recommend the following:
Scuba diving: Humboldt
Snorkeling: Camarão
Freediving: Camarão
Wildlife watching: Humboldt
Party cruises: Humboldt
On our schedule, we mark trips planned on Camarão with an asterisk (*). 95% of the time we stick to the plan, but sometimes we switch boats around to accommodate more (or less) divers.
If you have physical special needs, please reach out to us and we'll make sure to accommodate you on the right boat for you.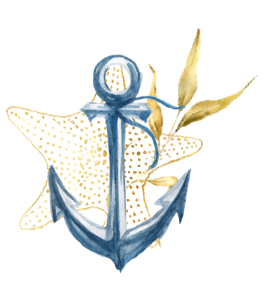 Don't want to charter a full boat?
No problem! Our public charters run weekly to San Diego scuba diving and freediving dive sites. To join those trips, all you have to do is book your spot online.