Scuba diving San Diego with ease and comfort
Leaving from San Diego's closest dock to the ocean, our caring crew will quickly take you to and from the dive sites so you can spend time enjoying what you really came here to do: scuba diving San Diego.
Plus, we make the whole process from booking to boarding easy like shopping on Amazon so all you have to worry about is your air consumption.
*Sea lion lovers: we're the only commercial dive boat making weekly day trips from San Diego to Coronado Islands, in Mexico.
100% cool and helpful. These are caring professionals who know their stuff.
- Elek Bacsic
Google Local Guide
Searching Availability...
Rates in USD are per diver, per trip, and don't include 5% fees
Rental gear items can be rented individually
Limit of 2 Nitrox tanks per diver
Divemasters stay onboard, tour guide prices vary based on group size and dive site
If your group has 6 people or more, private charters might be a better option for you
 If you don't meet the level for your desired dive site, consider joining one of our scuba classes
Add during booking. All ready to go upon check-in, at our all-in-one location (shop, dock, and boat)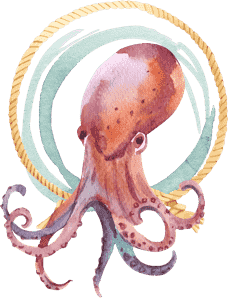 Discover San Diego scuba diving
From kelp forests, to canyons, walls, and shipwrecks; from La Jolla to Wreck Alley, Point Loma, and Coronado Islands, scuba diving San Diego has something for every diver.
LARGE GROUPS - UP TO 18 DIVERS
☾ MONDAY - THURSDAY         ☀︎ FRIDAY - SUNDAY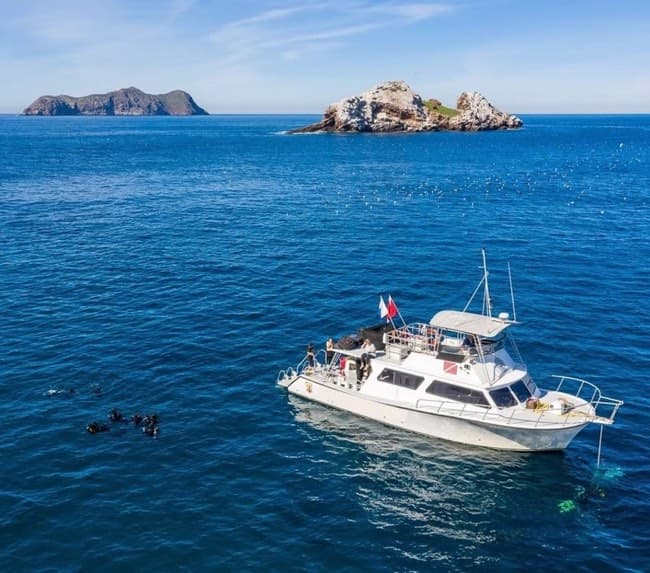 full boat starting at:
$106/guest
Amenities:
Extra-large back deck, hardtop second deck
Enclosed cabin and galley
Double soup heaters
Metal benches and tables
Low-hanging double ladders
Bathroom with marine toilet
Outside hot-water shower
Onboard air compressor
Well-suited for:
Dive shops
Dive clubs
Scientific groups
Military groups
SMALL GROUPS - UP TO 6 DIVERS
☾ MONDAY - THURSDAY         ☀︎ FRIDAY - SUNDAY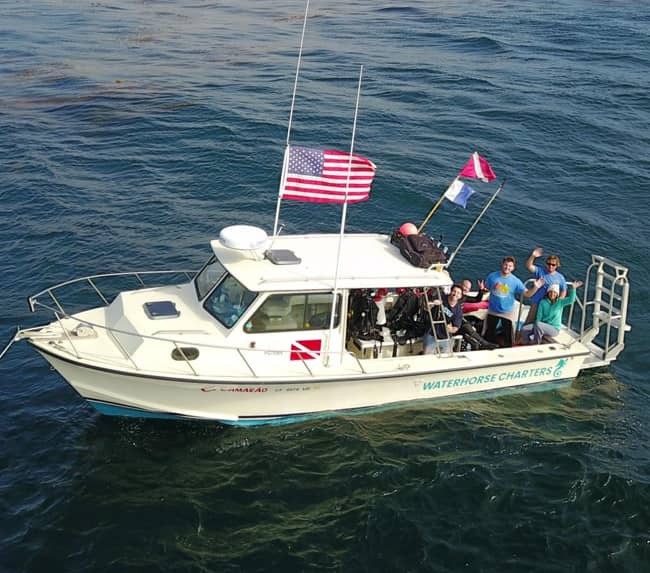 full boat starting at:
$108/guest
Amenities
Large back deck
Pilothouse windshield
Small outside galley
Metal benches
Large swim platform
Low-hanging ladder
Small dry cabin
Marine port-a-potty
Well-suited for:
Dive classes
Families
Diving friends
Underwater photographers
Underwater videographers
"Are you sure you are a Southern California Dive Charter? So professional and easy to work with, not used to that."
- Todd Thompson
Veteran Programs