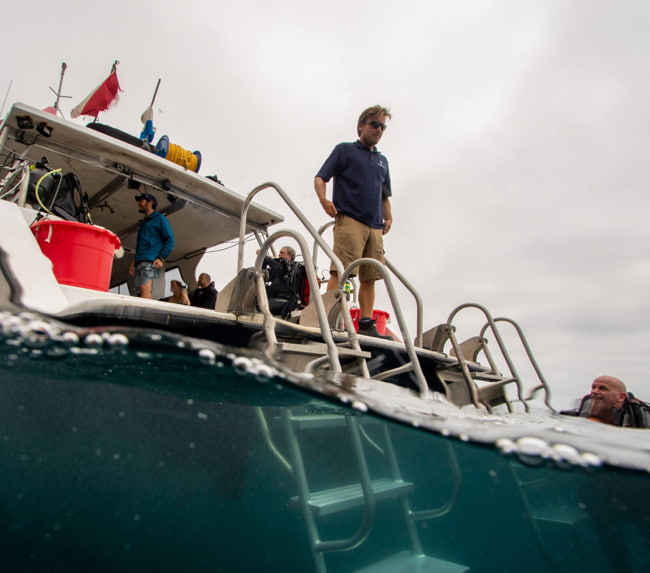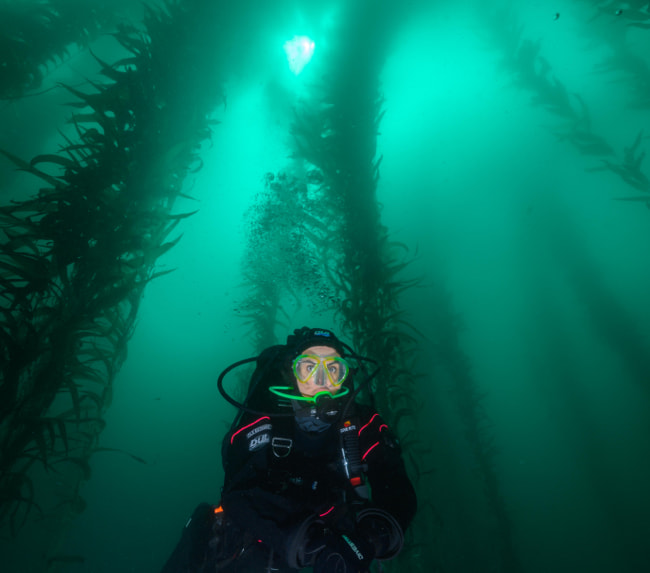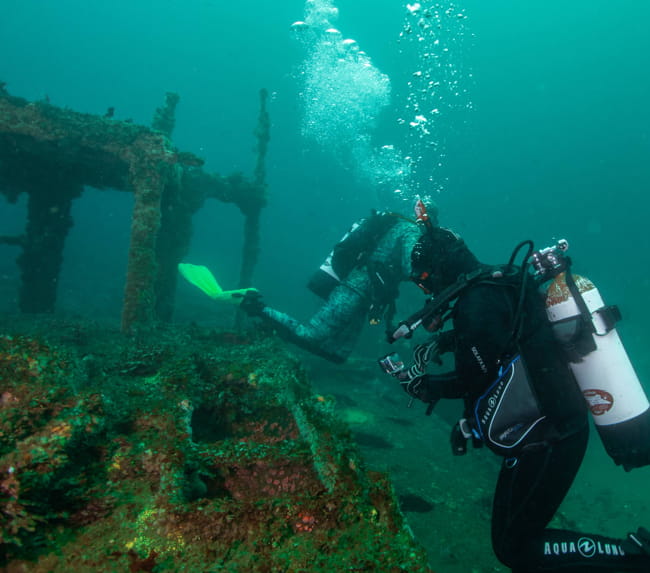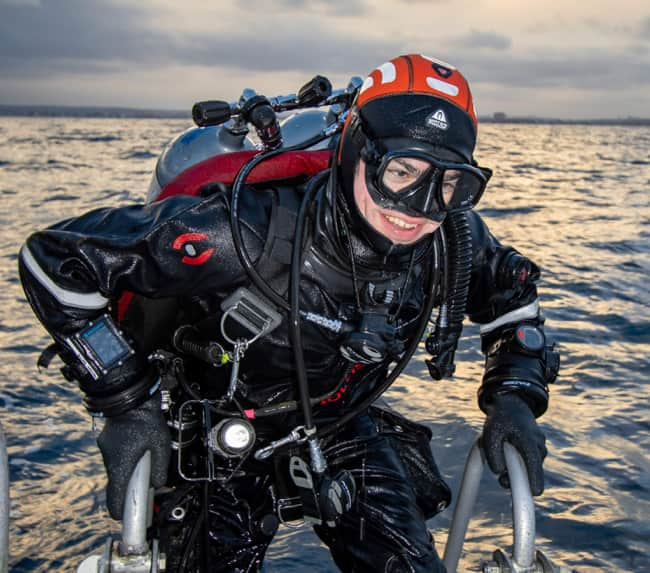 Advanced & specialty scuba certifications
If you have your Open Water certification and are ready to level up your scuba education, our crew of vetted instructors can help.
Our advanced lineup of San Diego scuba certifications come with the whole enchilada so you know what you're paying penny-by-penny, no hidden fees or thingamabob surcharges.
Our certifications are designed to be completed in one weekend of boat charters pre-scheduled to match your requirements.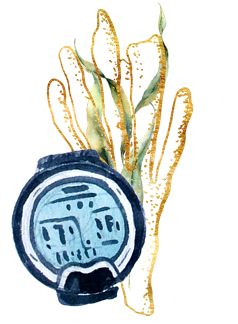 OUR ALL-IN-ONE CERTIFICATIONS INCLUDE:

E-LEARNING
A self-paced way to learn your course theory

BOAT DIVES & GEAR
Forget about dealing with shore diving or rental gear charges
"They were encouraging and patient. Really appreciated their friendly and welcoming approach."
- Will Wilson
Temecula, CA
San Diego Scuba Certifications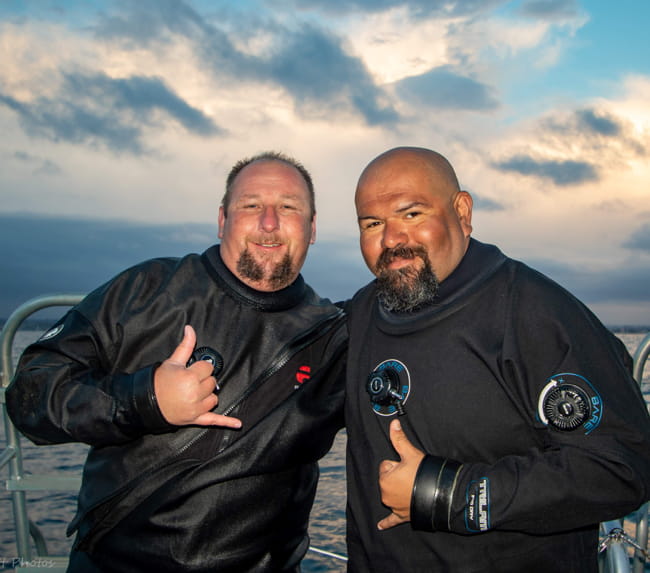 Course dives aboard the Humboldt
Qualified instructor from our boat crew
E-learning completed before dives
Course dives completed in 1 weekend
Pre-scheduled classes 1x/month
Maximum of 4 students per class
PADI certifications (any prev. agency)
No one beats the Humboldt at Waterhorse Charters! The crew is very knowledgeable and, at a moments notice, will be there to help you.
- Stetson Davis
Tempe, AZ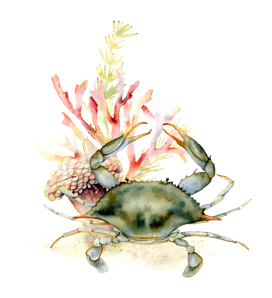 If your last dive was more than 2 years ago, you should consider getting a Refresher crash-course to resharpen your skills and to meet most dive charter requirements (ours included).
$395/diver