THE STORY
Waterhorse Charters was founded in 2006 as a premier scuba diving boat in San Diego. Located right in Mission Bay with quick access to the famous Wreck Alley and unique kelp forests, it soon grew into the best day boat San Diego has to offer.
The Humboldt is the only local boat with a permit to take divers to the Coronado Islands in Mexico, one of the best places to dive from Southern California!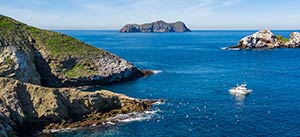 Our boat: The humboldt
Custom Newton 46

The Humboldt is a custom Newton 46' dive special with a "West Coast" twist. The extended galley shelters divers so they can enjoy a meal between dives. The onboard air compressors make the boat self-sufficient with tank fills. The twin boarding ladders make scuba diving easy and accessible to all divers!
SAFE
Besides all required coast guard safety equipment, we always have a crew member onboard watching your every bubble!
SPACIOUS
With a maximum load of 22 divers, you will find plenty of space for yourself, your gear, and dry bags. No cattle boat here.
ACCOMODATING
Enjoy a self-service oversized galley full of yummy food, a fresh hot water shower, and a comfy 2nd deck to enjoy the views.
The Crew
we are here to help
Captain Zach
USCG Master 50T, NAUI Scuba Instructor - Captain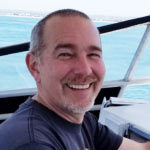 Captain Greg
USCG Master 100T, PADI Divemaster - Captain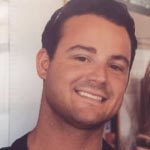 Divemaster Charles
NAUI Divemaster, Navy Reserves Small Boat Instructor - Crew Member
Divemaster Dani
PADI Scuba Instructor - Tour Guide and Crew Member
OUR PROMISE
Success for us means getting you back on the boat with a big smile and great memories, ones you'll joyfully cherish when you're back to the office on Monday morning.
As second owners, our goal is to take Waterhorse Charters' respected legacy to the next level, with a fresh twist of innovation and humor. We'll do everything in our power to make you feel welcome aboard!
- Owners Captain Zach & Karina