WELCOME TO WATERWORLD
Let us show you plenty of things to do in San Diego waterways: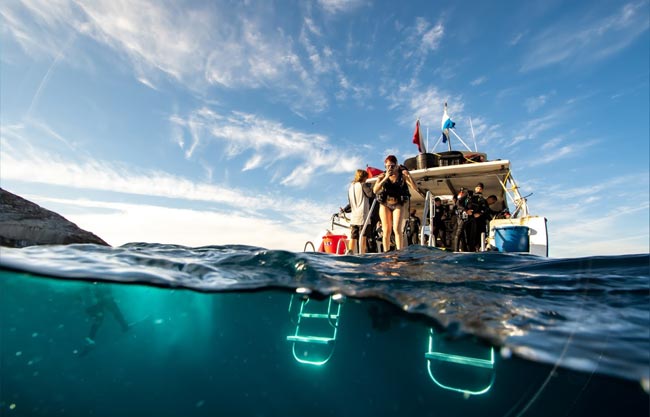 SCUBA DIVING BOAT CHARTERS
Scuba Diving Charters are our bread and butter.
We're one of the only two dive charter operations in San Diego and are mostly complimented for our friendliness, humor, and caring attitude towards our customers (their words, not ours).
Our job is to take you to San Diego's staple dive sites, making sure you have a blast along the way.
SCUBA DIVING MEMBERSHIP
If you're a hardcore diver, your smartest and most affordable move is joining our Dive Membership to get unlimited boat trips. We have options for both locals and travelers.
SCUBA DIVING PRIVATE CHARTERS
If you're looking for an affordable group option for your buddies or your dive shop, check out our Scuba Diving Private Charters for the best group deals you can get.
GUIDED SHORE DIVES
Although we personally recommend the comforts of our Scuba Diving Charters, we also offer Guided Shore Dives for those who are up for the challenge.
SHARK DIVING & SNORKELING
We'll start offering open boat Blue & Mako Shark snorkeling trips in August, in partnership with Pelagic Magic. Join our waitlist and we'll let you know when we launch that offering. 
Another alternative would be joining one of our regular Scuba Diving Charters. Sharks are a possible sighting on the kelp beds of Point Loma and La Jolla (mostly during the spring months).
For cage diving with great white sharks, reach out to our partner Horizon Charters, they'll take really good care of you.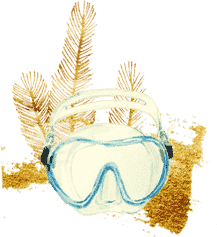 WHO ARE YOU PEOPLE?
The faces, the principles, and the history behind our state-of-the-art operation make all these adventures possible so you really just worry about having fun.
WHAT IF I'M NOT A DIVER?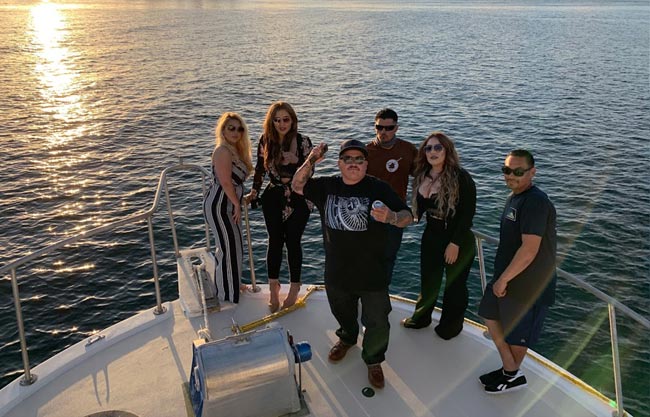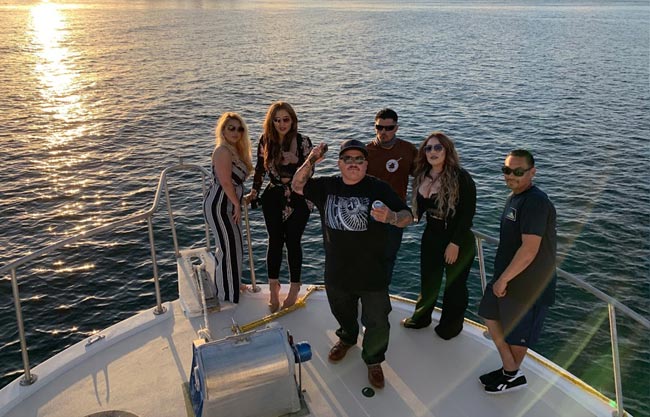 GO BOOZE CRUISIN'
Rent one of our two boats for Party Cruises. The Humboldt can fit up to 24 guests and the Camarão, up to 6 guests. Whatever your group size is, we'll tailor a thrill ride to please even the crankiest of your guests.
TRY SCUBA DIVING
Book a Non-Certified "Discover Scuba" Tour. Get a crash course on scuba diving and head to the water to put your new skills to good use.
STICK TO SNORKELING
Organize a Snorkel Private Charter for up to 6 guests and we'll take you on a half-day trip to La Jolla Underwater Park for a high-end, less-crowded snorkeling experience. Contact us to set up a Snorkel Private Charter.
FREEDIVE
Join any regular scuba diving trip for a lower cost with promo code NONTANKER20. If more people want to join you, your best option might be organizing a Freediving Private Charter of your own. Contact us to set up a Freediving Private Charter.
GO FISHING / SPEARFISHING
Rent our 6-pack Camarão for a Fishing Private Charter. The boat comes with a captain and an extra dose of luck. Contact us to set up a Fishing Private Charter.
IMPRESS THAT SCUBA DIVER IN YOUR LIFE
Give them a Gift Certificate with no expiration date so they can join one of our scheduled Scuba Diving Charter trips at their own time.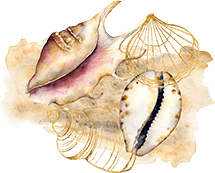 That's ok. Let us know what kind of fun times you're looking to have and we'll point you in the right direction.
WHO ELSE CAN HELP YOU
The most important thing for us is that you find yourself a great adventure to create memories that will last for a lifetime.
We like to play fair and recommend other top-notch operations out there in case you don't feel like we're a good match:
The only other scuba diving charter operation in San Diego is the Marissa Charters. If you are a tech diver, you definitely should check them out.
For guided shore dives and non-certified scuba tours (as well as gear sales and scuba certifications), some of your alternative options would be Ocean Enterprises, Beyond Land Adventures, House of Scuba, and San Diego Divers (the list goes on).
For boat rentals, party cruises, and fishing charters, you should start your research on either GetMyBoat or Fishing Booker - 99% of solid San Diego boat operations are listed there, including yours truly.
Kayaking, paddle boarding, surfing, and riding a jet ski are other killer water sports to try in San Diego.
Remember: Whatever you do, wherever you go, just don't forget to have fun! 🙂