FIRST THINGS FIRST
A diver's life starts with an 'Open Water' certification. With that credential alone, you're able to dive anywhere in the world, as long as you stay above 60 ft. For those who wish to go deeper into the sport, a Master Diver certification is the crowning of amateur diving.
CERTIFICATIONS
The main credentials most dive agencies work with are:
Open Water

- basic scuba skills to dive above 60 ft

Advanced

- specialized scuba skills to dive above 100 ft

Rescue

- emphasis on safety skills and emergencies

Master Diver

- 'black belt' of amateur diving for divers 

Divemaster

- start of the professional diving career

Dive Instructor

- responsible for certifying new divers
COST
An average price range for an Open Water certification is $400 to $600. Subsequent certifications go from $150 for a special credential, such as 'Underwater Photography', to $1,500 for an instructor license. In addition, scuba equipment and dive charters can add up to one's lifetime scuba expenses.
FORMAT
Certification classes start with online or in-person lectures and are followed by pool and open water sessions. Before getting their certification cards, scuba divers also need to pass a written test – usually with a minimum score of 75.
LENGHT
For the majority of certifications, you can expect approximately 40 hours of instruction. On an intensive basis, divers are able to complete most certification courses within a week. Some divers, however, prefer to extend the length of their courses to accommodate their daily routines. 
DIVE AGENCIES
Amongst the most widely recognized agencies are PADI, NAUI, SSI, SDI/TDI, BSAC, CMAS, IANTD. These companies create a curriculum and certify instructors, who teach courses to their standards. 
DO I REALLY NEED A CERTIFICATION?
Any legitimate dive company will require a certification card to rent equipment or take you on a dive charter. If they don't, they're either offering a Discover Scuba tour or they're up to no good.
HOW TO GET CERTIFIED
To get a scuba certification, you must complete a course with a licensed instructor from your agency of choice. These instructors can either be associated with a dive shop or teach on their own. 
SAN DIEGO DIVE SHOPS
The top 3 shops highlighted below use our charters consistently as part of their scuba courses*:
House of Scuba

North County Scuba Center

Oceanside Scuba and Swim Center
*And didn't ask to be featured here.
INDEPENDENT INSTRUCTORS
The instructors below are part of our charter crew and teach on the side:
DILLAN WHALEY
Open Water | Rescue | Master Diver (NAUI)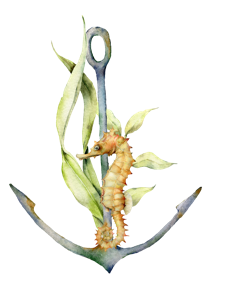 IS SCUBA DIVING FOR ME?
Scuba diving for the first time is awkward for 99.9% of the people. If you feel comfortable in the water, you're a good candidate to try it. If you're not ready to commit to a certification, a 'Discover Scuba' tour might be a good option for you.